Student Email Migration Project:

By Fall of 2023, UCF will consolidate active student and faculty/staff accounts into one system to streamline communication. Active students will move from their @knights.ucf.edu email account to a new @ucf.edu email account. Non-active, former students with a @knights.ucf.edu account will not experience any changes.  
UCF student email addresses will change from @knights.ucf.edu to a new account ending in @ucf.edu – the same system used by staff/faculty.
Emails, calendar and contacts will be moved over to the new account.
The new email will be used for all official UCF communications.
Consolidating the active student and faculty/staff accounts will improve communication and collaboration between students, faculty and staff at UCF. This process will also enhance platform security, governance and administration.
With this change, students, faculty and staff will be able to easily communicate with each other on projects and assignments using shared and secured documents within Microsoft 365.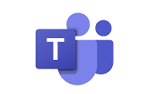 Access stored & shared team files for collaborative group projects​
Communicate with student peers & faculty through group chats or private messaging​
Create Word, Excel or PowerPoint documents in Teams files to share with individuals within the Teams channel
Schedule office hours and meetings with students ​
Communicate with students or colleagues through private or group messaging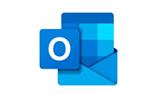 Send meeting requests and view schedule with a shared Outlook calendar presence across M365 platforms​
Collaborate with peers by sending shared & linked documents from other M365 platforms​
Access to UCF student & faculty email directory
Access to UCF student & faculty email directory ​
Send meeting requests, create appointments/office hours and view schedule with Outlook calendar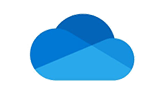 Upload files directly from OneDrive to Canvas​
Changes within OneDrive are automatically saved once an internet connection is detected
Access to shared content across Microsoft365​
Users can share content at a file or folder level to students and colleagues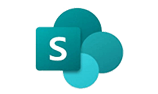 All shared users can update documents that will be automatically saved for all shared users​
Collaborative content management tool to facilitate group learning
Group collaboration capabilities for shared classroom learning ​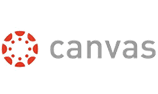 Students can collaborate on Canvas by scheduling & joining Teams meetings and sharing content through OneDrive, SharePoint, Outlook and Teams​
Student Canvas calendar will be integrated with Teams/Outlook calendar
Faculty can create a shared notebook in OneNote that links to canvas course for collaborative shared learning​
Schedule Teams meetings and share content through OneDrive, SharePoint or Teams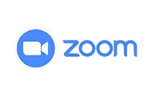 Logging into Zoom will only require your NID and NID Password in Fall 2023​
Simplified user experience with the opportunity to operate with multiple accounts at once (coming Fall 2023)
Simplified user experience with the opportunity to operate with multiple accounts at once (coming Fall 2023)​​